Table of Contents
NovoNexus Main Menu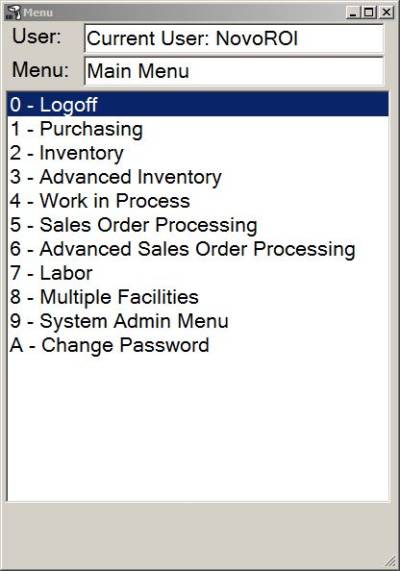 Logoff
The Logoff function will log the user out of the NovoWMS client application.
If both the Auto ID and Auto Password settings are enabled, the client will completely close upon Logoff.

Otherwise, the client will return to the login screen upon Logoff.

Choose Exit to close the client.

If the Confirm Exit setting is enabled, the user will be asked to confirm before the client closes.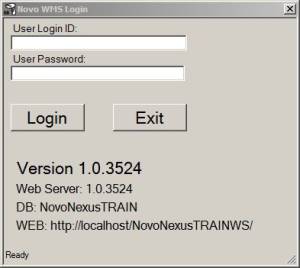 Advanced Sales Order Processing

Change Password
Use the Change Password function to change the password for the user currently logged in to the client.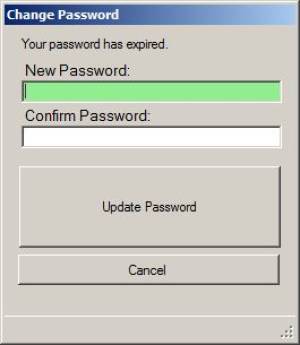 New Password
Type in the new password.
Confirm Password
Re-type the new password to confirm.
Update Password
Hit Update password button to change the password.
Cancel
To exit the Change Password function and exit to the Main Menu without changing the password, hit the Cancel button.
Please Note: Do not include the Change Password Function on a menu for users unless they are allowed to change their passwords. The System Administrator can also change passwords for individual users within the System Admin Menu → Edit Users.